About:
The Rock Engineering Laboratory (REL) is considered one of the first laboratories specialized in the various applications related to rocks in all engineering fields. REL was established in the Faculty of Engineering – Cairo University in 1985 in order to meet the increasing need for rock tests of all kinds and for various geoengineering studies. REL scope and specializations are: field works of engineering geology, testing and mechanics study of rocks, stone materials and building materials. The laboratory has the advantage of the availability of effecient manpower and experinced consultants in various fields and specializtions which makes REL capable of implementing geoengineering and mining projects, conducting laboratory and field tests on rocks and various building materials, providing technical studies and supervision of their implementation.
REL has a long history of restoration and preservation works of archaeological sites and cultural heritage. Over 40 years of experience, REL has utilized engineering and latest technology to the works of documentation and restoration of antiquities at the levels of national and regional projects. In 2018, the laboratory was equipped with the latest technology and equipment used in laboratory, field, and non-destructive testing.
1- Laboratory Testing
Uniaxial & Triaxial Tests
Indirect rock tensile strength (Brazilian Test)
Point Load Test
Modulus of elasticity determination through strain measurement
Shear Stress Test
Taber Abrasion
Los Anglos Abrasion
Hardness Test
Flexural and
Adsorption and porosity
Density and Specific Weight
Permeability
Modulus of elasticity determination through Ultrasound waves
Thermal Conductivity
X-Ray Diffraction (XRD)
Petrography by SEMEDX
X-Ray Fluorescence (XRF)
Organic Matter Content
Particle Size Analysis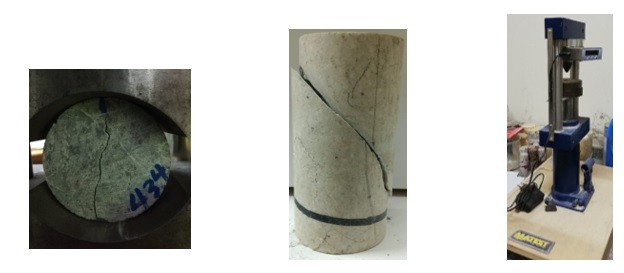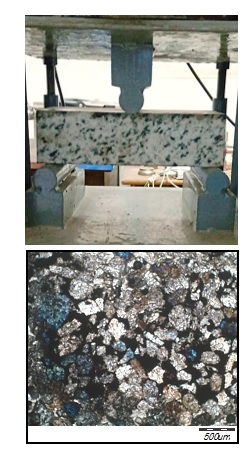 2 – Services and Consulting 

REL team has wide and various specializations and expertise covering the fields of geoengineering and mining.  State of the art field equipment which utilizes the latest technology are used in order to assure the best quality of results in different applications. In addition, REL has access to many of software packages specialized in geoengineering, mining, and numerical simulation.

Topographic survey
3D laser scanning
Geological and geoengineering studies
Geophysical surveys (GPR, ERT, Seismic) for civil, mining, environmental, and archaeological applications
Non-destructive assessment of different types of structures
Ore evaluation of mines and quarries
Feasibility studies for mining projects
Design and production planning of mines and quarries
Design and support of underground structures and rock slopes
Pre-construction assessment of rock mass
Ground water studies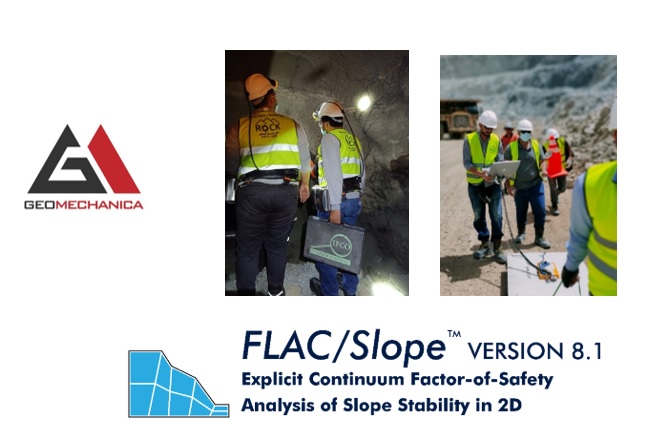 3- Recent and Current Projects:
The laboratory has carried out and participated in more than 130 consulting projects. Below is a list of the most recent projects.
Geophysical Surveys of Sukkari Gold Mine (SGM): Subsurface cavities investigation for the main ramp (2020).
Mechanical Testing of 1300 Rock Samples from SGM: Mine Life Study. The testing covered Uniaxial, triaxial and Brazilian Tests. (2020-2021)
Assessment of ground vibration effects resulting from rock drilling and blasting for SGM: Study on underground mine levels using ground vibration monitor (2020-2021)
Non-Destructive Assessment of Remsis II Obelisk in Egyptian Grand Museum. (2019-2020)
Study of insallation the obelisk of Ramses II and carrying out mechanical tests for anchor bolts (2020-2021).
Ground water level control in some archaeological sites in Banha city. (2021 – ongoing)
Study and assessment of archaeological rock columns of Elmahali mosque, Rashid. (2020-2021)
Lab Director: Dr. Eng. Mohamed Mohy Elkarmoty
Phone: (+2) 01143888380 – (+202) 35678310
Email: rocklab@eng.cu.edu.eg