The Center for Advancement of Post-Graduate 
Studies

and Research in Engineering Sciences
(C.A.P.S.C.U)
CAPSCU Director:
Prof. Dr. Amr Mustafa ElHalafawi 
Introduction:
CAPSCU (www.capscu.com) is the Center for Advancement of Post-Graduate Studies and Research in Engineering Sciences at Cairo University. This center was established in 1974, in cooperation with UNIDO and UNESCO organizations of the United Nations to foster relations between Cairo University and National Industry. CAPSCU main objectives focus on supporting post-graduate studies and research programs taking place in the Faculty of Engineering-Cairo University (FECU), especially those related to industrial applications.
CAPSCU provides engineering consultations, technical services, research and development and continuous engineering education to National and International Industrial Establishments and Governmental Organizations. Consultations are offered on contractual and work order basis in all engineering disciplines. CAPSCU conducts its activities and its commitments by the faculty members of FECU (www.eng.cu.edu.eg) and other faculties at Cairo University (www.cu.edu.eg) together with distinguished industrial experts.
CAPSCU provides facilities and equipment to laboratories as well as encouraging Faculty Members and Postgraduate Students to publish the results of their research in reputable Journals and Conferences. A directory of M.Sc. and Ph.D. Theses granted by FECU and categorized by department is annually published by CAPSCU. In addition, CAPSCU has created annual prizes for recent holders and supervisors of distinguished Theses granted by FECU.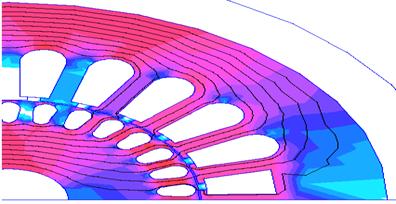 Contracting with CAPSCU:
CAPSCU operates as an independent business unit within the Faculty of Engineering. Work orders or official contracts are made between CAPSCU and its clients to determine the project objectives, project principal investigator and team members, duration of the project, project budget and terms of payment etc. CAPSCU takes care of all tax deductions required by current laws of the Egyptian government. CAPSCU overheads 20% by internal regulations and these are used to run CAPSCU administrative duties and also to support post-graduate and research activities in the various departments of the Faculty of Engineering.
CAPSCU Pool of Consultants:
CAPSCU offers consultation on contractual and work order basis in all engineering disciplines. CAPSCU main pool of consultants is the staff of the Faculty of Engineering as well as staff of other faculties at Cairo University and leading industrial experts.
For Further Information, Please Contact:
Tel. (202) 35716620 Fax: (202) 35703620
Website: www.capscu.com  &  Email: capscu@tedata.net.eg   &capscu@capscu.com