The following sponsors have made the event possible with their generous contributions

Since its inception in 2014, Tatweer Misr has been a vital catalyst for change, delivering incomparable value through exemplary projects that master all facets of development. Boasting a wealth of industrial and technical expertise, Tatweer Misr has been offering an innovative outlook on integrated living to strongly emerge as a leading real-estate developer in Egypt, fulfilling the rising demand on mixed-use projects that enrich the life of its communities.  Committed to design excellence, innovation and sustainability, Tatweer Misr's unique edge lies in its comprehensive solution-oriented approach spanning quality construction, landmark design and architecture, unique landscaping and an abundance of lifestyle amenities aimed at fostering the growth of its residents.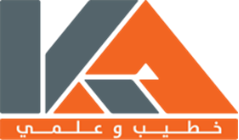 Khatib & Alami is an international multidisciplinary consultancy firm founded in 1964, today K&A has around 7000 employees comprising architects, engineers, planners, project finance professionals and other technical specialists across 31 offices in the middle-east, Africa, Asia and other countries across the world. We offer deep expertise, combined with a broad understanding of delivering complex major projects within agreed timeframes and budget. According to the ENR rankings for the year 2022, K&A has been ranked #4 in the middle east and #36 as international Design firm. It has been an honor of K&A to be one of the Platinum sponsors of the graduation ceremonies of the engineering classes of 2021-2023. For more information about Khatib & Alami, please visit KA website www.khatibalami.com
Headquartered in Egypt's Smart Village, Dar is one of the world's leading consultancies, providing design, planning, engineering, and project management services for buildings and cities, transportation and civil infrastructure, and water and the environment. Our company has successfully delivered over 4,500 projects across the world. In Egypt, Dar has supported strategic national development projects, including the New Administrative Capital, the Suez Canal Development Programme, the Haya Karima Initiative, and numerous other high-impact projects. As a top employer of Cairo University graduates, Dar is honored to be a Platinum Sponsor of the 2021-2023 graduation ceremony."
Hassan Allam Holding is a leading Egyptian group with a focus on engineering and construction, and investment and development. The group operates in diverse sectors including infrastructure, energy, water, industrial, logistics, petrochemical, and complex large-scale projects in Egypt and the MENA region. The founders of Hassan Allam Holding commenced operations in 1936, making the oldest construction franchise in the MENA region with a solid reputation, superior technical capabilities, and a diversified portfolio. With a legacy of identifying and investing in attractive infrastructure projects, in the past five years, it has delivered over 70 projects and has a current backlog exceeding USD 5 billion. The group is named among the Engineering News-Record (ENR) list of the top 250 global contractors.